Kingsrise is now available in German!
Das Geheimnis von Kingsrise – jetzt auch auf Deutsch!
The German edition of Kingsrise, called Das Geheimnis von Kingsrise, is now available in paperback and as an eBook from ePubli and all other bookshops.
Die deutsche Ausgabe meines Romans Kingsrise – Das Geheimnis von Kingsrise – ist jetzt als Paperback oder Ebook bestellbar. Ihr findet es bei ePubli. Oder fragt einfach im Buchladen eures Vertrauens nach.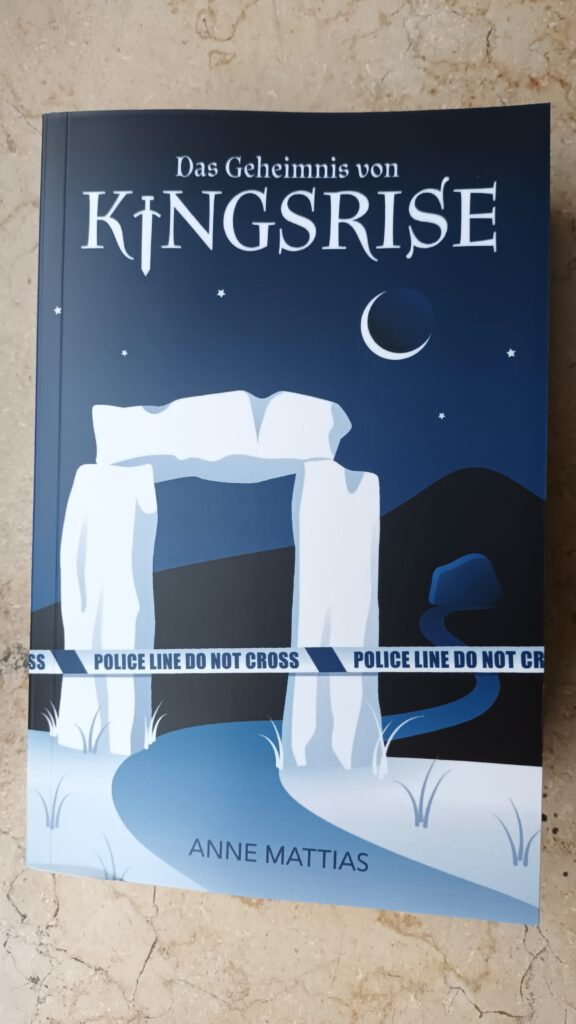 And if those names still confuse you, why not check out my video?
Und falls euch die Aussprache der Namen verwirrt, schaut euch doch einfach mein Video an.